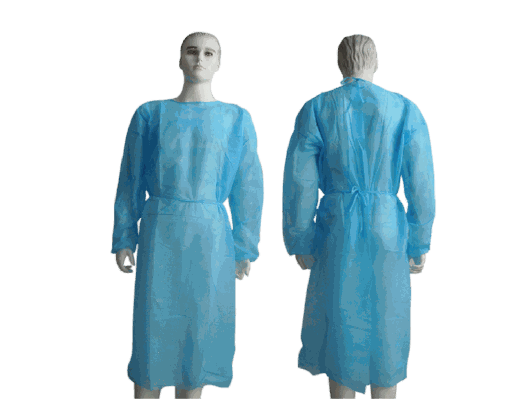 Non-Surgical PPE Gowns
$4 ea (Pack of 10)
$40.00 $35.00
*Valid till (10/31/2020)
Product Description:

Made of PP Material, Hand sewed gown style, Lightweight, Non-irritating, antibacterial property, good tensile strength, Lint-free, Superior breathability and anti-static, impact resistance, soft, comfortable.
Provides an excellent barrier to potentially infectious blood and other bodily fluids. Against splatter of chemical material and solid dust. Most conventional medical apparel can reach health protection standards in the general case.
The disposable non-woven suit is available for use in the isolation room's doctors and visitors.
Sizes/Dimensions:
115 x 137 cm
20 GSM polypropylene