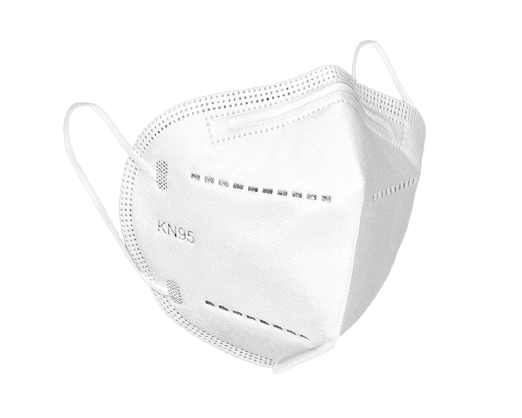 KN95 Mask $2.22 ea
(Pack of 50)
$111.00 $100.00

*Valid till (10/31/2020)

Product Description:
A KN95 respirator is an example of personal protective equipment that is used to protect the wearer from liquid and airborne particles. Food and Drug Administration regulates KN95 respirators.

Features:

This respirator is for at least 95% filtration efficiency against certain non-oil based particles and aerosols.

Five-layer design, filter the pollution, gases, odors, dust, pollen, smog, PM2.5, germs, bacteria, and viruses effectively.

Mask Body:
Layer 1- Non-Woven fabric

Layer 2- Melt blown fabric

Layer 3- Melt blown fabric

Layer 4- Hot air cotton

Layer 5- Non-Woven fabric

Lightweight material - Made up of soft & super light material which does not cause any irritation even after prolonged wearing.

Breathable design -The design provided on the mask filters the air properly and allows it to pass through, letting you breathe even while wearing the mask.
Additional Info:
Test standard GB2626-2006: KN95